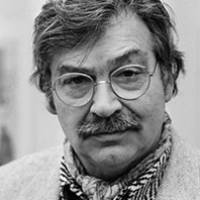 Karel APPEL
Biographie
+
Suivre Karel APPEL
Karel Appel né le 25 avril 1921 à Amsterdam, est un peintre et sculpteur néerlandais, cofondateur du groupe Cobra.
Il a étudié à l'Académie royale des beaux-arts d'Amsterdam entre 1940 et 1943, et a commencé à exposer en 1946. Il tire ses influences de Pablo Picasso, Henri Matisse et Jean Dubuffet.
Il rejoint le mouvement Cobra en 1948, avec Corneille, Constant, Asger Jorn, Jan Nieuwenhuys et Christian Dotremont.
En 1950, il va à Paris, et développe une réputation internationale en voyageant au Mexique, aux États-Unis, en Yougoslavie et au Brésil.
Sa première exposition se fit en 1946 à Groningue aux Pays-Bas, puis notamment par la suite aux Palais des Beaux-arts de Bruxelles (1953), à la Martha Jackson Gallery à New York (1954), à la Galerie Rive Droite à Paris (1955-1956), en 1968 au Centre d'art contemporain de Paris, au Centraal Museum (Rétrospective), Utrecht, Pays-Bas (1970), au musée d'art contemporain de Montréal (1972), au New York Cultural Center (1973), à la Wildenstein Gallery (Londres) et à la Fuji Television Gallery (Tokyo) 1975, Museo de Arte Moderno (retrospective), Mexico (1977), à Paris Art Center (1988) au National Museum of Art, Osaka et à l'Hiroshima City Museum of Contemporary Art (1989), à la Fundacion Juan Miró, Barcelone (1990), au National Museum of Comtemporary Art, Séoul (1994), à la galerie Lelong, Paris (2003, 2009, 2011), au musée Cobra, Amstelveen (2005).
Il meurt le 3 mai 2006 à Zurich et sera inhumé au cimetière du Père-Lachaise.