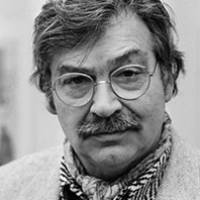 Karel APPEL
Biography
+
Follow Karel APPEL
Karel Appel, born on the 25th of April 1921 in Amterdam, is a Dutch painter and sculptor, cofounder of the Cobra GROUP.
He studied at the Académie royale des beaux-arts of Amsterdam between 1943 and 1943, and begins to exhibit in 1946.
He is influenced by Pablo Picasso, Henri Matisse and Jean Dubuffet. He joins the Cobra movement in 1948, with Corneille, Constant, Asger Jorn, Jan Nieuwenhuys and Christian Dotremont.

In 1950, he comes to Paris, and gets an international fame by travelling to Mexico, USA, Yougoslavia and Brazil.

His first exhibition takes place in Groninguen, in the Netherlands, then at the Palais des Beaux-arts de Bruxelles (1953), in the Martha Jackson Gallery in New York (1954), in the Galerie Rive Droite in Paris (1955-1956), in 1968 in the Centre d'art contemporain of Paris, in the Centraal Museum (Rétrospective), Utrecht, in the Netherlands (1970), in the Musée d'Art Contemporain of Montréal (1972), in the New York Cultural Center (1973), in the Wildenstein Gallery (London) and in the Fuji Television Gallery (Tokyo) 1975, in the Museo de Arte Moderno (retrospective), Mexico (1977), in the Paris Art Center (1988), in the National Museum of Art, Osaka, and in the Hiroshima City Museum of Contemporary Art (1989), in the Fundación Juan Miró, Barcelone (1990), in the National Museum of Comtemporary Art, Seoul (1994), in the Galerie Lelong, Paris (2003, 2009, 2011), in the musée Cobra, Amstelveen (2005).
He dies on the 3rd of may 2006 in Zurich and is burried in the cemetery of the Père-Lachaise in Paris.