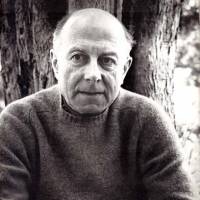 Max PAPART
Biography
+
Follow Max PAPART
Max Papart was born in Marseille on December 19, 1911.
He was introduced to painting from an early age by his father, an amateur painter.
In 1928, he followed the courses of the Marseille School of Fine Arts for some time, but preferred to train alone by painting in the open air and studying the great masters (Hubert Robert, Nicolas Poussin, Rubens, Rembrandt).
In 1933, Max Papart moved to Paris. An engraver and printer by trade, he continued to paint and study the great masters in museums. He visits all major exhibitions and galleries. He exhibited at the Salon des Indépendants and began engraving with aquatint.
Exempted during the Second World War, he took refuge in his hometown, where he attended the School of Fine Arts and the Auzias Academy. He actively participated in the liberation of Marseille. After the war, he crossed paths with Prévert, Ribemont-Dessaignes and other poets, of which he illustrated bibliophile works.
He then regularly shows his work in Salons (Salon de Mai, Painters witnesses of their time, etc.), museums or galleries.
In the second half of the 1950s, he met César, Henri Goetz, Jean-Michel Atlan, James Coignard, Antoni Clavé. He also exhibits in Tokyo with the "French group".
Max Papart will evolve from a post-cubist language towards an expression borrowing from abstraction certain plastic reasonings. Lithographer, engraver, painter, he will often use mixed techniques and the collage technique which he will handle with dexterity.
He died in Paris on August 29, 1994.