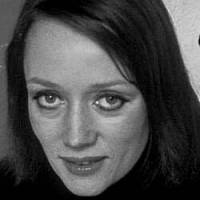 Niki DE SAINT PHALLE
Biography
+
Follow Niki DE SAINT PHALLE
Niki de Saint Phalle, whose real name is Catherine Marie Agnès Fal de Saint Phalle, is a French painter and sculptor born in 1930 to an American mother and a French father.
Niki began her career as a model for renowned magazines before sinking into serious depression. It was during her stay in a psychiatric hospital that she began to paint. A member of the New Realists group, she is also inspired by many other artistic trends, such as art brut. Also a visual artist and film director, the artist is known for her desire to bring her works directly to the public, in the street.
Before the famous "Nanas", it was the series of paintings entitled "Les Tirs" that made her known to the general public in the early sixties. With the help of several artists, she fired a rifle at pockets of paint, in order to free herself from her inner demons. In fact, she revealed in her book "My Secrets" that she had been raped by her father when she was a child. Married for the first time at 18 to a childhood friend, she then met the Swiss sculptor Jean Tinguely in Paris: he married her in 1971. Together, they created many works, such as the "Stravinsky Fountain" in Paris, in 1983.

The artist died in 2002 in California from chronic respiratory failure, which she contracted because of the polyester she used very often for her sculptures.