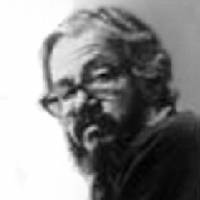 Arthur Luiz PIZA
Biography
+
Follow Arthur Luiz PIZA
Arthur Luiz Piza was born in Sao Paulo (Brazil) on January 13, 1928. At a very young age, he began learning art and painting under the direction of Antonio Gomide.
He moved to Paris in 1951. In a post-war Montparnasse, Piza frequented Friedlaender's engraving workshop ; he deepens the techniques of copper engraving, etching and intaglio.
Upon his arrival in France, the artist participates in numerous collective exhibitions in his host country as well as abroad (Biennial of Sao Paulo or Ljubjlana, Grenchen, Kassel, Salon des Réalités Nouvelles, etc.) and obtains many first prizes.
He also shows his work in personal exhibitions in Brazil and France; Galerie La Hune (Paris) exhibited it a dozen times between 1953 and 1991. From 1958, Piza devoted himself mainly to engraving with a burin. The artist performs reliefs and collages from this period, and also makes carved objects, porcelains and jewelry.
It was in the field of engraving in the 1960s that Arthur Luiz Piza became one of the most convincing representatives. His style is very personal: the plate is cut, plowed, treated with gouge, hammer, carved in small successive keys that, like scales, overlap and overlap. The hollows are volumes. The artist works on the perception of matter, which is imaginary and poeticized. The colors used by the artist are often ocher and dull.
Arthur Luiz Piza died on May 26, 2017 in Paris.