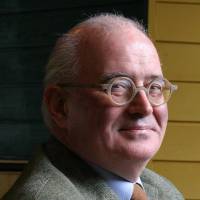 Alexis POLIAKOFF
Biography
+
Follow Alexis POLIAKOFF
Alexis Poliakoff was born in 1942 in Paris. He began modeling as a child in the workshops of sculptors Jacobsen and Gilioli, friends of his father. He studied painting in his father's studio and began painting in 1958. Discovering animation, his father gave him a camera. He makes some experimental films from his animated figurines.
He started professional cinema in 1964 following a meeting with producer Georges de Beauregard. The latter invites him to work as an intern on the shooting of the films of Claude Berri, Bertrand Tavernier and Robert Hossein.
From 1965 to 1967, he became second assistant to Claude Chabrol, Jacques Rivette and Jean-Luc Godard. In 1968, he became a producer and director of animated films.
In 1974, he frees himself little by little from the cinema to devote himself to the work of his father Serge Poliakoff and begins to work on the catalog raisonné (whose first volume will be published in 2004).
1982, creation of Ateliers Pixi. Alexis Poliakoff ensuring almost all creations of the workshop.
1995, he goes back to painting at the request of his daughter who is planning his first exhibition in his gallery.
While continuing his work of creating Pixi figurines, and at the same time working for the catalog raisonné of his father's work, he continues the painting.