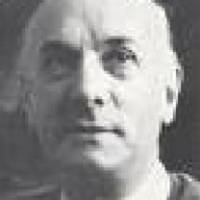 Gérard SCHNEIDER
Biography
+
Follow Gérard SCHNEIDER
Gérard Schneider was born in Sainte-Croix in the canton of Vaud, Switzerland on April 28, 1896 and spent his childhood in Neuchâtel where he studied.

In February 1916 he went to Paris, attended the National School of Decorative Arts and in 1918 the National School of Fine Arts.
After having started in impressionism then surrealism, he frequents Soulages and Hartung and finds his own expression around 1935: the non-geometric "informal" abstraction. He died in Paris in May 1986.
Schneider is one of the painters gathered for the exhibition "L'Envolée lyrique, Paris 1945-1956" presented at the Musée du Luxembourg (Senate), April-August 2006. This is one of his paintings that is reproduced for the poster and cover of the exhibition catalog.