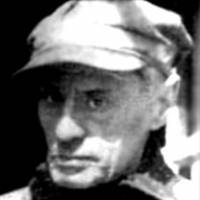 Roger BISSIERE
Biography
+
Follow Roger BISSIERE
Roger Bissière was born on September 22, 1886 in Villeréal (Lot-et-Garonne).
He embarked in 1904 for Algiers where he worked for almost a year with the orientalist painter Rochegrosse. Returning in 1905 he attended the School of Fine Arts in Bordeaux and, from 1909 to 1911, that of Paris, traveling to Rome and London. From 1914 he participated in collective events (Salon of independent artists, Salon d'automne) and binds in the following years with André Lhote, Georges Braque, Juan Gris.Roger Bissière was born on September 22, 1886 in Villeréal (Lot-et-Garonne).
At the International Exhibition of Arts and Techniques in Paris in 1937 Bissière participated in the decoration of various pavilions, including that of the Railways, assisted by Bertholle, Le Moal and Manessier.
On the initiative of the latter, Bissière exhibited in 1943 and 1944 at the Galerie de France new pastels made during the winter, alongside works by Bertholle, Le Moal, Manessier, Gustave Singier, Louttre B. and Etienne Martin . "My youth began at sixty," he says later.
In 1952, Roger Bissière received the Grand Prix National des Arts. He returned to oil painting in 1954. In 1955, Bissière was invited to the II Biennial of Sao Paulo and exhibited at the "Dokumenta" of Cassel. In 1958, he created stained glass windows for the churches of Develier and Cornol in Switzerland, while a retrospective traveling exhibition was devoted to him in the German and Dutch museums, and in 1960 he created the models of two stained glass windows for the cathedral of Metz.
In 1964, presentation of his paintings at the French pavilion of the Venice Biennale, where he received a special mention of honor, which will not be awarded later, "because of the historical and artistic importance of his work".
Bissière died in Boissierette (Lot) on December 2, 1964.

Important retrospectives of Bissière's work have been organized over the last twenty years, notably in France, Paris and the provinces, Germany and the Netherlands.