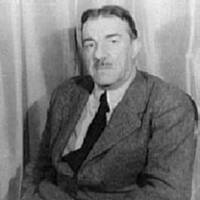 Fernand LEGER
Biography
+
Follow Fernand LEGER
Fernand Léger was born on February 4, 1881 in Argentan (Orne).
Little studious but a good draftsman, he worked as a teenager at an architect in Normandy. From 1900, he moved to Paris, helped by other painters like André Mare and Henri Viel. Admitted to the School of Decorative Arts, he will work with a photographer and an architect.
His beginnings in painting are mostly marked by Impressionism, but, suffering from a lung disease, he goes to Corsica with his friend Henri Viel where he will discover the Mediterranean light.
Back in Paris in 1907, he met Delaunay, Soutine, Chagall, Laurens or Modigliani and also make a decisive meeting with Paul Cézanne. In 1913, installed in a workshop rue Notre-Dame des Champs, he introduced a main theme to his work: the notion of contrasts.
Party to the War, his work remains outstanding from 1914 to 1917 (year when he will be injured). Then, the artist leaves to settle in Vernon, and will introduce a new concept to his works: the mechanical elements, which will allow him to account for the modern life.
For him, the twenties are good: many orders, creations and meetings, as with Piet Mondrian or Le Corbusier.
After a stay in New York, he returned to France in 1945 and registered with the Communist Party. He will defend new ideas like the new Realism in Art.
The works of the end of his life are marked by a certain joie de vivre.
Fernand Léger disappears on August 17, 1955 in Gif-sur-Yvette (Essonne, France).