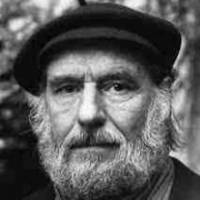 Guillaume CORNEILLE
Biography
+
Follow Guillaume CORNEILLE
Corneille Guillaume van Beverloo, known as Corneille, was born in Liège (Belgium) in 1922.
He studied drawing at the Rijksakademie in Amsterdam (1940-1943). In the 40s, Corneille is in search of a "new creativity"; in a very free manner, he paints mainly birds and gardens. His first solo exhibition was organized in 1946 in Groningen (Het Beerenhuis, the Netherlands).
The artist settles definitively in Paris in 1950.
In 1948, Corneille co-founded the group Experimentele Groep Amsterdam (with Karel Appel and Constant writing the manifesto); this group publishes the magazine Reflex; the same year, these artists co-sign the manifesto Cobra (with the painter Asger Jorn, and the two Belgian poets, Christian Dotremont and Joseph Noiret). Together, they sign a brief text, written by Jorn and Dotremont, titled "The Cause Was Heard", by ironic reference to the Surrealist Manifesto, "The Cause Is Heard."
It claims an experimental art, in reaction against all aesthetics and against any specialization, to express a contesting content. Corneille's style is striking in its forms reminiscent of naive drawings of children, without ignoring a certain violence.
From 1950 until 1958, he undertook many travels (Africa, Americas, West Indies) and composed abstract and colorful landscapes that are like traces of his own wanderings. In 1962, he exhibited for the first time in New York. In the early sixties, Corneille returns to a "New Figuration".
Since that time, the artist has been painting paintings, making an important graphic work, performing sculptures and ceramic objects, extremely colorful works whose forms are most often highlighted by black circles. His art evokes a personal and imaginary world, a universe populated with flowers, birds and women. From 1980 to 1987, Corneille took part in numerous retrospectives devoted to the Cobra movement in France and abroad.
Corneille died in September 2010, he was 88 years old.