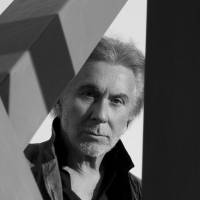 Bernar VENET
Biography
+
Follow Bernar VENET
Bernar Venet was born on April 20, 1941 in Château-Arnoux-Saint-Auban in the Alpes-de-Haute-Provence.
Bernar Venet studied art in Nice (1958-1959). His first solo exhibition took place in 1964.
He resides in the United States where he became known for his steel sculptures and his drawings.
He is an ace of monumental steel sculpture in the wake of Caesar or Arman. He recently created, as part of Marseille-Provence 2013, a colossal work in the gardens of the Palais du Pharo in Marseille. The work is made up of twelve groups of classical arcs, emblematic of his work.