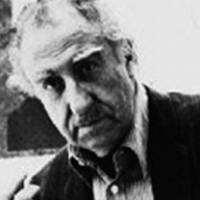 Giuseppe SANTOMASO
Biography
+
Follow Giuseppe SANTOMASO
Giuseppe Santomaso was born in Venice on September 26, 1907.
He studied at the Accademia Di Belle Arti from 1932 to 1934. In 1938 he began his work in graphic design. In 1939, the artist traveled to Paris on the occasion of his first solo exhibition at the Rive Gauche Galerie.
Santomaso participates in the Quadrennial of Rome in 1943 and performs illustrations for Paul Eluard. In 1946, he is a founding member of the anti-fascist artists "Organization Nuova Secessione Artistica Italiana-Fronte Nuovo Delle Arti" in Venice. From 1948, Santomaso often participated in the Venice Biennial, where he was awarded the Venice Municipality Prize in 1948. He received the Graziano Prize of the Galleria del Naviglio in Milan in 1956 and the Marzotto Prize for the Mostra Internazionale Di Pittura Contemporanea de Valdagno in 1958, among other awards.
Santomaso taught at the Academy of Fine Arts in Venice from 1957 to 1975. His first exhibition in the United States was in 1957 at the Grace Borgenicht Gallery in New York. The Stedelijk Museum in Amsterdam organizes a private exhibition of the artist in 1960. In 1961, he participated in the Biennale of São Paulo and traveled to Brazil the following year.
A retrospective Santomaso travels from the Kunstverein in Hamburg to the Haus am Lützowplatz in Berlin via the Museum am Ostwall in Dortmund in 1965 and 1966.
His work appears in the Bisannual International Engraving in Krakow in 1972 and 1978. Private exhibitions of his work are presented in 1979 by the Joan Miró Foundation in Barcelona and the National Gallery of Modern Art in Munich. The Borgenicht Gallery is organizing an exhibition of Santomaso in the spring of 1983.
Santomaso dies on May 23, 1990 in Venice.