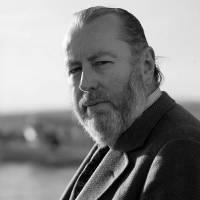 Bernard BUFFET
Biography
+
Follow Bernard BUFFET
Bernard Buffet is a French painter born in Paris in 1928 and died in 1999.
In 1943, he entered the National School of Fine Arts in Paris he left after two years. In 1946, he exhibited his first painting, a self-portrait, at the Salon des Moins de Thirty Years at the Galerie des Beaux-Arts.
In 1947, his painting titled "Still Life with Chicken" was purchased for the National Museum of Modern Art in Paris. In April 1948, he presented the painting Le buveur at the Prix de la jeune peinture organized at the Galerie Drouant-David in Paris. In 1955, he won the first place in the referendum organized by the journal Connaissance des Arts designating the ten best painters of the post-war period.
In 1958, he meets Annabel Schwob who will become his muse. In 1961, he painted a series of paintings depicting the life of Christ to decorate the chapel of Château l'Arc. Ten years later, at the request of the secretary of Pope Paul VI, Bernard Buffet will offer these paintings to the Vatican museum where they are exhibited in a particular room. In May 1971, he was named Knight of the Legion of Honor.
In 1973, the Bernard Buffet Museum was inaugurated in Surugadaira, Japan. In 1974, he was elected to the Academy of Fine Arts. In 1993, he was promoted knight of Arts and Letters. In 1997, appear the first symptoms of Parkinson's disease.
Can no longer paint because of the evil that gnaws at him, Bernard Buffet will end his life in 1999. His austere and realistic paintings express fear, suffering, poverty and the experience of a generation marked by war.