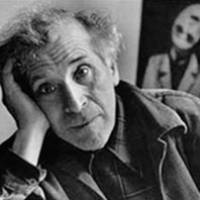 Marc CHAGALL
Biography
+
Follow Marc CHAGALL
Marc Chagall was born on July 7, 1887 in Liozno in the suburbs of Vitebsk, in Belarus (which belonged then to Tsarist Russia). Elder of a family of 9 children, he began working in workshops at the end of his studies at the School of Fine Arts in St. Petersburg.
In 1910, he went to study in Paris with Léon Bakst thanks to a scholarship, and exhibited his work for the first time in 1914. There is witness to pictorial movements such as the finishing Fauvism and nascent Cubism. The first inspires him with pure color, cheerful and clear, the second a certain deconstruction of the object. Nevertheless, Chagall will never fully adhere to a movement or school.
While adopting Paris as his second hometown (he is naturalized French in 1937), he does not forget his Russian origins, for proof even when he paints the bridges of the Seine or the Eiffel Tower, one can recognize elements of decor inspired by his childhood memories that will never leave him. His other favorite themes are: Jewish tradition, the Bible, the couple, the family, the circus and Russian folklore.
The rise of Nazism forced him to exile himself to the United States. After the war, he returned to France and settled in Saint-Paul-de-Vence.

He died on March 28, 1985 in Saint-Paul-de-Vence.