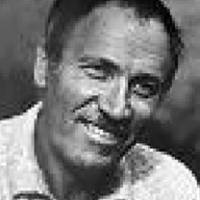 Zoran MUSIC
Biography
+
Follow Zoran MUSIC
Zoran MUSIC is a Slovenian painter and engraver, born on February 12, 1909 in the village of Bukovica, near Gorizia, on the Italian-Slovenian border.
He studied at Maribor (1920-1928) and Zagreb (1930-1935).
In 1935, he traveled to Spain, Madrid and Toledo, to study and copy the works of Velázquez, El Greco and especially Goya, who marked him deeply.
MUSIC is also influenced by Slovenian painters and also by Gustav Klimt, Egon Schiele, George Grosz, Ljubo Babic and Otto Dix. His work is strongly marked by the atrocities he experienced and suffered in Dachau concentration camp, where he was deported by the Nazis in November 1944, for acts of resistance. He made 150 drawings in the camp.
The French National Galleries at the Grand Palais devoted a major exhibition in 1995, inaugurated by François Mitterrand, one of his relatives. A permanent exhibition of his works can be found in Dobrovo Castle (Goriška Brda) in Slovenia. A small exhibition is opened in Ljubljana, at Galerie Zala (2006).
He died on May 25, 2005 in Venice.