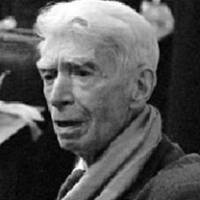 Ossip ZADKINE
Biography
+
Follow Ossip ZADKINE
Ossip Zadkine, born July 14, 1890 in Vitebsk (Belarus), and died November 25, 1967 in Paris, is a French sculptor of Russian origin, established in France in 1910.
In 1905, his parents sent him to study English in Sunderland in the north of England. He takes sculpture classes at the local art school. From 1905 to 1909 he moved to London and visited the British Museum. He studied at the National School of Fine Arts in Paris from 1909 to 1910. He worked at La Ruche in the 15th in Paris. In 1911, he exhibited his statues and drawings at the Salon d'Automne and Salon des Independants.
He meets Brancusi, Apollinaire, Lipchitz, Picasso, Bourdelle, Survage, Delaunay and Matisse. He exhibited at Freie Sezession in Berlin, at De Onafhankelijken in Amsterdam, at the Allied Artists Association in London in 1914 and 1915. He befriended Modigliani. He participated in the First World War between 1916 and 1917, inspiring him many watercolors on the war.
Demobilized in 1917, he declared himself physically and morally destroyed by the war. He married in 1920 with Valentine Prax (1897-1981). The museum of Grenoble buys in 1922 the golden wood statue Le Fauve. In 1928, Zadkine moved to 100 bis Assas Street in a white house that will become the Zadkine Museum on the death of his wife.
In 1934, during their first trip to the Lot, Zadkine and his wife bought a house which became the site of many sculptures and which will also be transformed into a museum. Zadkine leaves for the United States during the Second World War. From 1944, he taught at the Arts Students League. He returned to France in September 1945, "sick, sad and without money".
Between 1948 and 1950, it is the subject of numerous exhibitions and retrospectives: Stedelijk Museum in Amsterdam, National Museum of Modern Art in Paris and the Museum Boijmans in Rotterdam. In his workshop of the village of Arques, in the Lot, he carves many works including a Pietà in 1957. Auvers-sur-Oise hosts his Monument to Van Gogh in 1961.

Ossip Zadkine dies on November 25, 1967 in Paris and rests in Montparnasse cemetery.