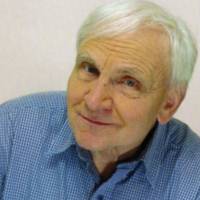 Stéphane KILAR
Biography
+
Follow Stéphane KILAR
Stéphane Kilar was born in Hungary in 1935. In 1955 he entered the Academy of Fine Arts in Budapest.
From 1956 to 1964, he studied at the Ecole Nationale Superieure des Beaux-Arts in Paris.
In 1961, he received the congratulations of André Malraux for his award-winning sculpture at the Biennale de Paris. He exhibits at many salons. In 1981, the Air Force ordered the monumental sculpture "The Cosmic Adventure" for the Cité de l'Air in Paris.
In 2013, his sculptures are exhibited at the Senate Orangery in the Jardin du Luxembourg. He still lives and works in Paris in his studio near the Montmartre cemetery, where, in addition to his engraving, he carves wood, granite and polished stainless steel.