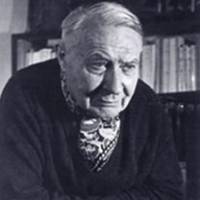 André MASSON
Biography
+
Follow André MASSON
André Masson is a French painter born on January 4, 1896 in Balagny-sur-Thérain (Oise). He spent his childhood in Brussels, then became a professional embroidery designer in Belgium.
In 1912, he moved to Paris. During the First World War he was seriously wounded in the Chemin des Dames; he will keep his whole life a deep repulsion for war and warmongering. After the war, he shared a workshop with Miro, composed his first Cubist paintings, frequented many artists and befriended Roland Tual and Max Jacob.
In 1923, he met the first surrealists and rallied to The Surrealist Revolution with Antonin Artaud, Miro, Georges Limbour and Michel Leiris. In 1924, he met Georges Bataille with whom he remained bound all his life by a deep friendship. It illustrates in 1928 the sulfurous text History of the eye written by Georges Bataille under the pseudonym of Lord Auch. The same year, he illustrates Justine de Sade.
In 1929 he broke with André Breton. In 1931, he illustrated at the dry point the text of Georges Bataille: File of the pineal eye. The solar anus He left to live in Spain from 1934 to 1936, then from 1937 to 1939 he participated in the adventure of the review Acéphale but did not adhere to the secret society of Bataille. His style seems to be influenced by expressionism. He produces drawings in the form of "series" : Destiny of animals ; Massacres ; Imaginary portraits.
In 1940, he joined the United States to escape the war and found André Breton. He returned to France in 1945, where he illustrated many theater sets. He received the National Arts Award in 1954. He painted the ceiling of the Théâtre de l'Odéon in 1965.
André Masson dies on October 28, 1987 in Paris.