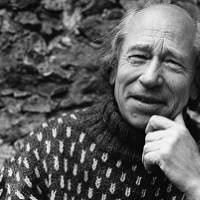 Alfred MANESSIER
Biography
+
Follow Alfred MANESSIER
Alfred Manessier was born on December 5, 1911 in Saint-Ouen (Somme). On the sidelines of the Lycée, Manessier took drawing lessons at the Ecole des Beaux-Arts in Amiens, then left high school after the third to prepare seriously for the entrance examination at the Ecole Nationale Superieure des Beaux-Arts in Paris. where he will be admitted in 1929, in architecture section.
He also attends the Free Academies of Montparnasse and links with Jean Le Moal. In 1933, first shipment to the Salon des Independants. In 1935, he worked at the Ranson Academy in the studio of Roger Bissière with Jean Le Moal. His father died in 1936 at the age of 52, forcing him to put aside his architectural studies and painting to help his mother.
In 1937, he participated with Robert Delaunay in the development of the Pavilion of Air and Railroads built for the international exhibition in Paris. In early 1938, Manessier participated in a group exhibition at the Galerie Matières.
In 1939, Manessier moved to a pavilion with a workshop rue de Vaugirard, where he lived and worked for 33 years. Gustave Singier is his neighbor. Manessier stopped painting for two years during the war and then began painting again in 1942. In 1943 he took part in the exhibition "Twelve painters of today" at the Galerie de France alongside Bazaine, Gischia, Lapicque, Pignon, Singier , Villon ...
In 1944 the National Museum of Modern Art in Paris bought him a painting. In 1946, Galerie Drouin welcomed 16 of the artist's works, one year later, Manessier realizes the stained glass windows of the Church of Saint Agathe des Bréseux.
First solo exhibitions in Paris in 1949 at the Galerie Jeanne Bucher, where are presented his paintings, watercolors and lithographs. In 1958, Manessier created the series of color lithographs on the theme of the spiritual songs of Saint John of the Cross. The 60s are marked by multiple exhibitions in France and abroad (United States, Sweden), he creates stained glasses for a Church of Cologne in Germany.

He created in 1964 "the Association for the Defense of Stained Glass in France" with a group of friends.

Exhibition in 1970 at the Galerie de France. Several stained glass windows follow one another in Bremen, Pontarlier and Friborg. Several cities around the world welcome the paintings of Manessier for exhibitions in the 80s, the artist continues to make stained glass windows and tapestries.
Manessier is victim of a road accident and dies on August 1, 1993 at the hospital of Orleans la Source