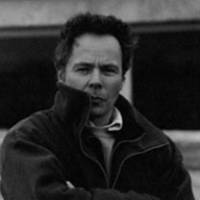 Jean-Jacques DOURNON
Biography
+
Follow Jean-Jacques DOURNON
Born in Paris in 1953, the painter Jean-Jacques Dournon studied at the Ecole des Beaux-Arts in Saint-Etienne where he obtained the national diploma of Fine Arts.
In 1979, he received the Fénéon prize. Roland Barthes, Edmonde-Charles Roux, Jean-Louis Barrault, are part of the jury.
In 1980, he was appointed resident of the Academy of France in Rome (Prix de Rome) for a period of two years. After Rome, Madrid and his Casa Velasquez: a stay that rewards the laureate of the Bourse de la Ville de Paris in 1986.
In 1992, he won the second prize for Drawing for the Ile-de-France region.
In 2000, in partnership with A.F.A.A.A. and the Paris City Council, he made a stay in South Vietnam, and last year the National Museum of Contemporary Art in Seoul invited him for a residency of artist of 3 months.
Jean-Jacques Dournon has been exhibiting personally or collectively for almost thirty years all over Europe, invited by private or public galleries.
An important bibliography has already appeared on his work.