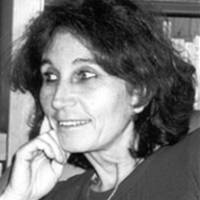 MAYAURA
Biography
+
Follow MAYAURA
Mayaura, (Y.Malvy-Mills), born in 1954 in France, Hirson.

From 1975 to 1980, studied with Henry GOETZ and the FINE ARTS of Paris. From 1981 to 2004, lives and works in the South of India in Auroville, (international utopian city under the auspices of Unesco). Since 2004, lives and works in Paris.
If the painting were music, the work of Mayaura would be a score where the woven notes would tell by signs, twinkles, dotted lines, rectangles, lines, curves, obliques, verticals, contrasts and colors, the multiple births of light.
She would speak by regular cadences, by heartbeat of her errors, of her miracles. She would return to silence ...
In search of the Infinite, with chiseled keys, recurring footprints, by the repetition of moments traversed by shadows and lightning, reflections that question or exceed what the eye perceives, Mayaura awakens in we other echoes ...
Laurence de la Baume, journalist / author, Paris.