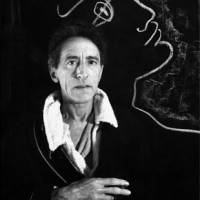 Jean COCTEAU
Biography
+
Follow Jean COCTEAU
Jean Cocteau was born on July 5, 1889 in Maisons-Laffitte and died on October 11, 1963 in his house in Milly-la-Forêt, is a French poet, graphic designer, designer, playwright and filmmaker. He was elected to the French Academy in 1955.
One of the artists who marked the twentieth century, he rubbed shoulders with most of those who animated the artistic life of his time. He was the impresario of his time, the fashion launcher, the good genius of countless artists. Despite his literary works and his artistic talents, Jean Cocteau always insisted that he was above all a poet and that all work is poetic.
He died on October 11, 1963 at the age of 74.