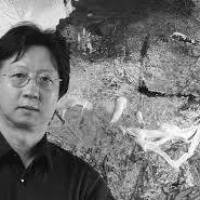 WANG YAN CHENG
Biography
+
Follow WANG YAN CHENG
After studying at the Shandong Academy of Fine Arts in Yantai (China), Wang Yan Cheng became professor and lecturer in 1995 at the same academy.
He produced a monumental painting for the Beijing Opera, inaugurated on December 31, 2007.
Successor to Zao Wou-Ki and Chu Teh Chun, Wang Yan Cheng is one of the Franco-Chinese representatives of lyric abstraction.